For patients with chronic gastritis accompanied by gastric acid deficiency or low gastric acid, ginseng can increase gastric appetite and relieve or disappear symptoms, but it has no significant effect on gastric juice secretion and gastric juice acidity. It has also been reported that ginseng can relieve stomachache, increase appetite, normal stool and increase the total acidity of gastric juice in patients with chronic gastritis. For acute infectious hepatitis, under certain treatment conditions, taking ginseng seems to have certain positive significance in preventing the transformation into chronic hepatitis.
Functions and Indications: Dabu Yuanqi, Fumai Gutuo, Bupi Yifei, Shengjin Yangxue, Anshen Yizhi. It is used for deficiency of body, cold pulse of limbs, deficiency of spleen and food, asthma and cough of lung, thirst of body and wound, internal heat to quench thirst, deficiency of Qi and blood, chronic disease, palpitation and insomnia, impotence and palace cold.
Usage and dosage: 3 9g, decocted and administered separately. It can also be swallowed by grinding powder, 2G at a time, twice a day.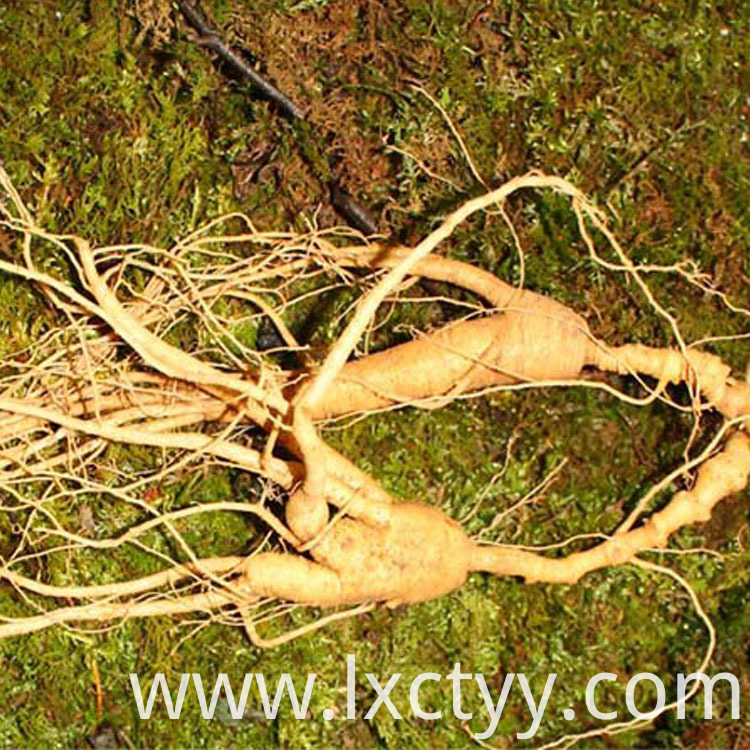 Product Categories : Men Three Treasures Tea > Ginseng Tea