Ginseng has a significant exciting effect on nervous system, can improve the activity of the body and reduce fatigue; it has a certain therapeutic effect on different types of neurasthenia patients, so that patients gain weight, eliminate or reduce the symptoms of general weakness, headache, insomnia and so on.
Functions and Indications: Dabu Yuanqi, Fumai Gutuo, Bupi Yifei, Shengjin Yangxue, Anshen Yizhi. It is used for deficiency of body, cold pulse of limbs, deficiency of spleen and food, asthma and cough of lung, thirst of body and wound, internal heat to quench thirst, deficiency of Qi and blood, chronic disease, palpitation and insomnia, impotence and palace cold.
Usage and dosage: 3 9g, decocted and administered separately. It can also be swallowed by grinding powder, 2G at a time, twice a day.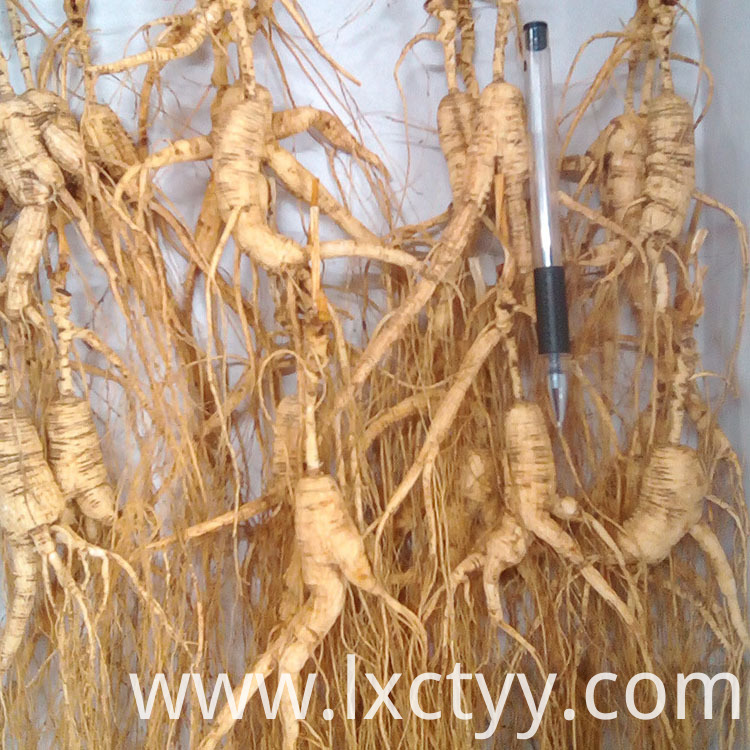 Product Categories : Men Three Treasures Tea > Ginseng Tea