Codonopsis Pilosula has an anti-gastric mucosal injury effect, which is related to its enhancement of cellular protection and gastric mucosal barrier function. The water-soluble part of the n-butanol neutral extract of Codonopsis pilosula is an effective isolate against gastric mucosal injury in rats. It has been reported that the inhibition of Codonopsis pilosula on gastric acid, pepsin and other gastric mucosal damage factors is also one of the anti-ulcer mechanisms of Codonopsis pilosula. The results showed that the gastric juice secretion, total acid excretion and Na + excretion of pyloric ligation rats were reduced when Dangshen decoction was administered in duodenum at 10 g/kg for 6 hours. The n-butanol extract of Codonopsis pilosula has obvious inhibitory effect on the basic gastric acid secretion in rats. The water alcohol precipitator 20g/kg duodenal administration not only significantly inhibited the basic gastric acid secretion in rats, but also significantly decreased the gastric secretion activity, gastric juice secretion, total acid excretion and pepsinase activity induced by pilocarpine, histamine and pentapeptide gastrin. It also significantly inhibited the decrease of histamine content and the increase of serotonin in gastric tissue of stress rats. Dangshen polysaccharide 500 mg/kg could significantly reduce gastric juice, gastric acid secretion and pepsinase activity in rats, but 250 mg/kg could only inhibit gastric acid secretion.
Functions and indications: clearing away heat and purging fire, detoxifying, water and swelling. It is used for cold, fever, thirst, sore throat, edema and urine, hot shower and astringent pain, carbuncle and poison.
Usage and dosage: 15 30g. Appropriate amount for external use.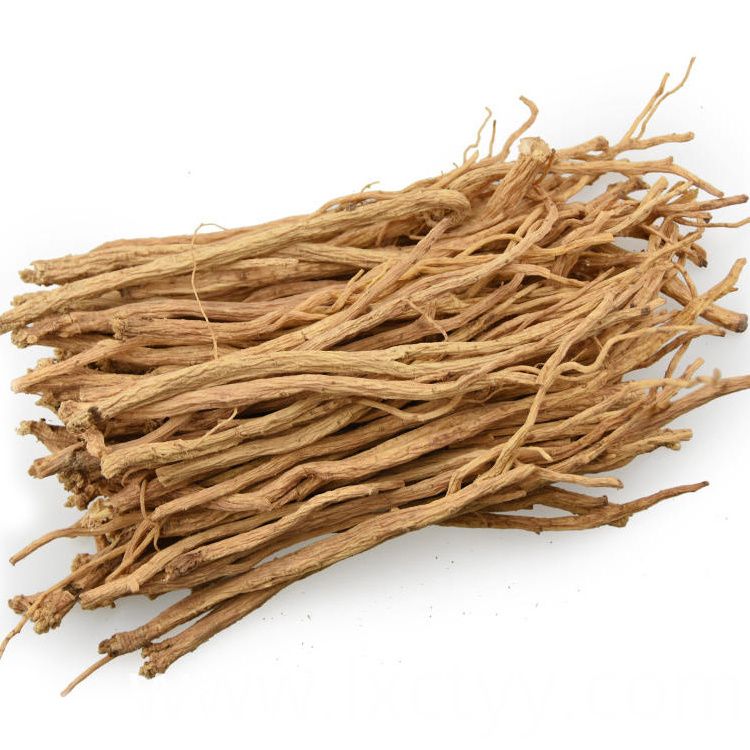 Product Categories : Women Three Treasures Tea > Codonopsis Pilosula