Lack of Qi in the spleen and stomach can lead to limb sleepiness, shortness of breath, loss of appetite, and loose stool. Codonopsis Pilosula can enhance spleen and stomach function and replenish qi. It can be used with Atractylodes macrocephala, Poria cocos, licorice, orange peel (Wuwei Yigong San) or Atractylodes macrocephala, yam, lentils, Radix scutellariae, lotus meat, bud rice and poria cocos (Shenling Baizhu San).
Functions and indications: clearing away heat and purging fire, detoxifying, water and swelling. It is used for cold, fever, thirst, sore throat, edema and urine, hot shower and astringent pain, carbuncle and poison.
Usage and dosage: 15 30g. Appropriate amount for external use.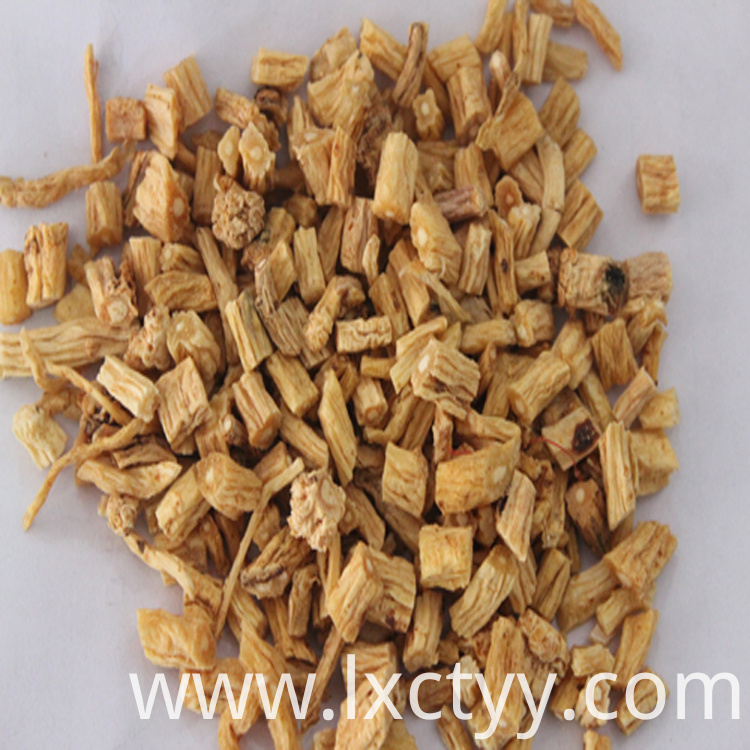 Product Categories : Women Three Treasures Tea > Codonopsis Pilosula