Astragalus membranaceus has the functions of reducing blood viscosity, thrombosis, blood pressure, heart protection, bidirectional regulation of blood sugar, anti-free radical damage, anti-aging, anti-hypoxia, anti-cancer and enhancing immunity. It can be used to treat heart disease, hypertension, diabetes and other diseases. Astragalus Membranaceus can also dilate blood vessels, improve skin blood circulation and nutritional status, so it is effective for chronic ulcer patients who do not heal for a long time. It can also eliminate proteinuria in patients with nephritis, protect the liver and prevent hepatic glycogen reduction.
Function and main treatment: invigorate Qi and raise yang, fix surface and stop sweat, diffuse water and reduce swelling, nourish body and blood, stagnate and pass arthralgia, relieve poison and purulence, and astringe sores and generate muscle. It is used for deficiency of Qi and fatigue, lack of food and stool, depression of mid-qi, prolonged diarrhea and anal collapse, bleeding and bleeding, surface deficiency and self-sweating, deficiency of Qi and edema, internal heat and thirst relief, deficiency of blood and yellowing, hemiplegia, paralysis, numbness, carbuncle is difficult to collapse, prolonged ulceration and astringency.
Usage and dosage: 9 30g.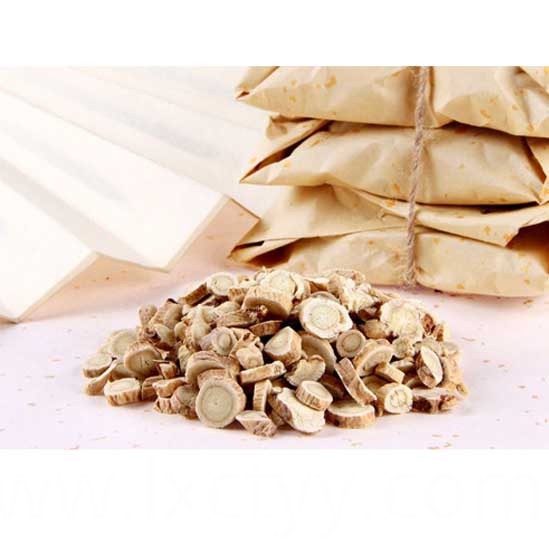 Product Categories : Women Three Treasures Tea > Astragalus Membranaceus