Astragalus membranaceus is a natural product that people often eat. It is popular among the people that people often drink Astragalus Membranaceus soup to prevent diseases and health care. It means that Astragalus membranaceus decoction or soaking water instead of tea is often used to drink, which has a good function of disease prevention and health care. Astragalus membranaceus and ginseng are good drugs for invigorating qi. Ginseng emphasizes on reinforcing vital energy, reviving Yang and rescuing adversity. They are often used in emergencies such as asthenia and shock, with good results.
Function and main treatment: invigorate Qi and raise yang, fix surface and stop sweat, diffuse water and reduce swelling, nourish body and blood, stagnate and pass arthralgia, relieve poison and purulence, and astringe sores and generate muscle. It is used for deficiency of Qi and fatigue, lack of food and stool, depression of mid-qi, prolonged diarrhea and anal collapse, bleeding and bleeding, surface deficiency and self-sweating, deficiency of Qi and edema, internal heat and thirst relief, deficiency of blood and yellowing, hemiplegia, paralysis, numbness, carbuncle is difficult to collapse, prolonged ulceration and astringency.
Usage and dosage: 9 -30g.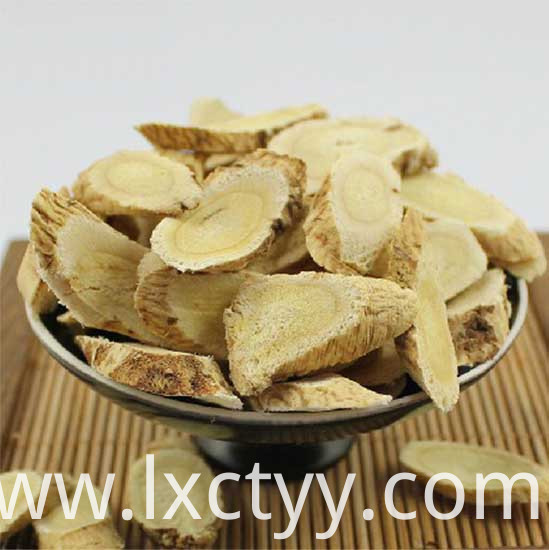 Product Categories : Women Three Treasures Tea > Astragalus Membranaceus